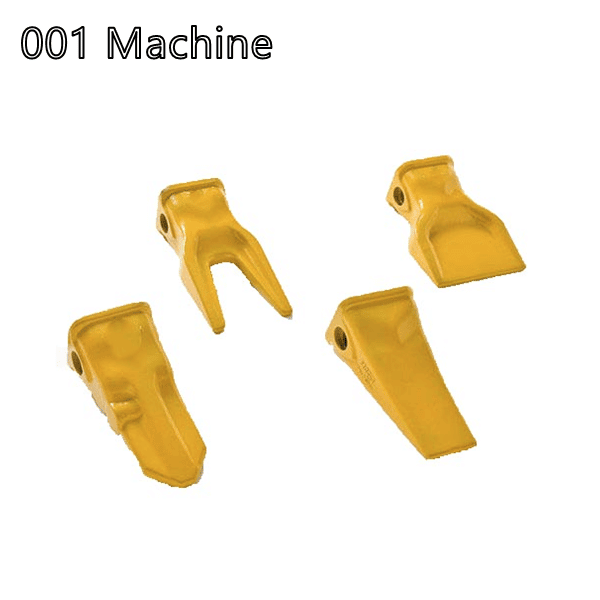 Customized Bucket Teeth Manufacturing for sale
Logo: 001 Machine, As your requirement
Material: 50Mn,40Mn,35Mn,other alloy steel
Colors: Black&yellow, or customized
Finish: Smooth
Technique: Forging, Casting, Machining, Heat Treatment
Surface Hardness: HRC48-52.
Description:
A bucket tooth is an accessory of an excavator, backhoe excavator and loader. It is located at the top of the excavator bucket In the mining process, its workload is the largest It is most prone to severe wear and fracture.
We have 20 years of manufacturing expertise and cooperation with our earthmoving distributors, clients and end-users. 001 Machine has developed bucket teeth and adapters for different working conditions and job applications. The result is an extensive range of Ground Engaging Tool solutions compatible with most major OEMs.
We also stock a complete range of bucket teeth and adapters suitable for excavators and loading shovels up to 300T.
Characteristic:
As the manufacturer of bucket teeth, we combine unique alloy materials and heat treatment technology to maximize the wear resistance of bucket teeth. Improve the working efficiency of the bucket teeth and reduce the maintenance cost.
We can provide all kinds of high-quality bucket teeth.
According to your application and budget, provide the best bucket tooth scheme.
Application:
Our bucket teeth can be used for various brands of excavators, backhoes, loaders, and rippers.
According to different types, our bucket teeth can be used in harsh working environments. Such as rock excavation, ice-breaking mining and earthwork.
Featured Products:
RFQ